High Quality, Durable and Affordable Roofs Installed by Accurate Roofing
At Accurate Roofing and Siding Inc., we understand how vital the quality of a home's roofing system is to protecting your family and your investment. We can provide you with the right options when building a new home or doing a re-roofing project.
Choosing the right contractor is as important as choosing the right shingles because roof ventilation and proper installation impact the life of your roof. Accurate Roofing and Siding is a part of a chosen network of roofing contractors in Bucks County selected specifically for their commitment to service, reliability, and unparalleled craftsmanship.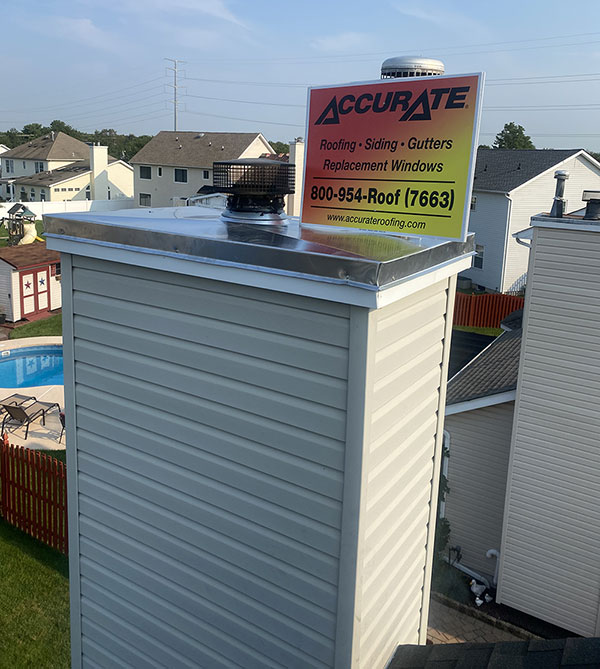 Roofing Repairs
Accurate Roofing and Siding professionals install shingle roofs, metal and copper roofs, rubber roofs.
We also perform all necessary repairs including:
Roof leeks
Leaky-pipe-collars
Chimney caps and chase
Loose and damaged shingles
Fascia wind damage
Rotting wood
Damaged venting
We offer an entire selection of roofing products that you can choose from. Whether you are looking for a roof that exudes old world charm or a modern rooftop that captures the essence of natural materials, we are the roofing contractors in Northampton that can provide the perfect match for your design preferences and your home's architectural style.
From gable to skillion, we can work on all kinds of roofs and have materials on hand that would suit any surface. Our team of Northampton and Richboro, PA roofers are highly experienced in installing roofing to new homes or reroofing older structures. You will have a roof that can withstand the abuse of Mother Nature while making your home more appealing.
Five Star Roofing Contractor
We specialize in installation of high performance roofing systems from top manufacturers like CertainTeed, Owens Corning, GAF and Tamko. We are a 5 Star roofing contractor so the warranty on your CertainTeed roof will be better if we install it over another non-certified contractor.
We meet products manufacturer high standards - all to give you the peace of mind that you've chosen the right contractor for the job. Acurrate Roofing & Siding Inc. is your trusted source for professional quality roofing installation and repairs in New Jersey and Pennsylvania.
You can expect durability and affordability in all our roofing systems. Request an Estimate or call 1-800-954-7663.